Have a nice afternoon tea at Rolife Flowery Sweets & Teas DG146 every sunny afternoon! This is a stylish coffee shop miniature dollhouse kit with all the lovely details you need – coffee tea desserts flower and other mini furniture! raft and DIY it with your own hands and enjoy the happiness it brings to you! It's a creative hands-on gift for your friends & family.
FEELTHESENSE OFFULFILLMENT:Have fun in every DIY crafting from coloring stitching to assembling even re-decorating. It needs patience anddexterity but not hard!
TERRIFI GIFT & DEOR: A unique hands-on gift for any DIY lovers or any occasion like hristmas Mother's Day Birthday.Beautiful designs make it an artistic home decor when finished.
GET MORE IDEAS: If you have more creativeDIY ideas to re-decorate the miniature house kit do not hesitate to do it! Add your special touch to the work always can be more fun.
Note: Due to customs policy glue battery or pigment may not be included in the package.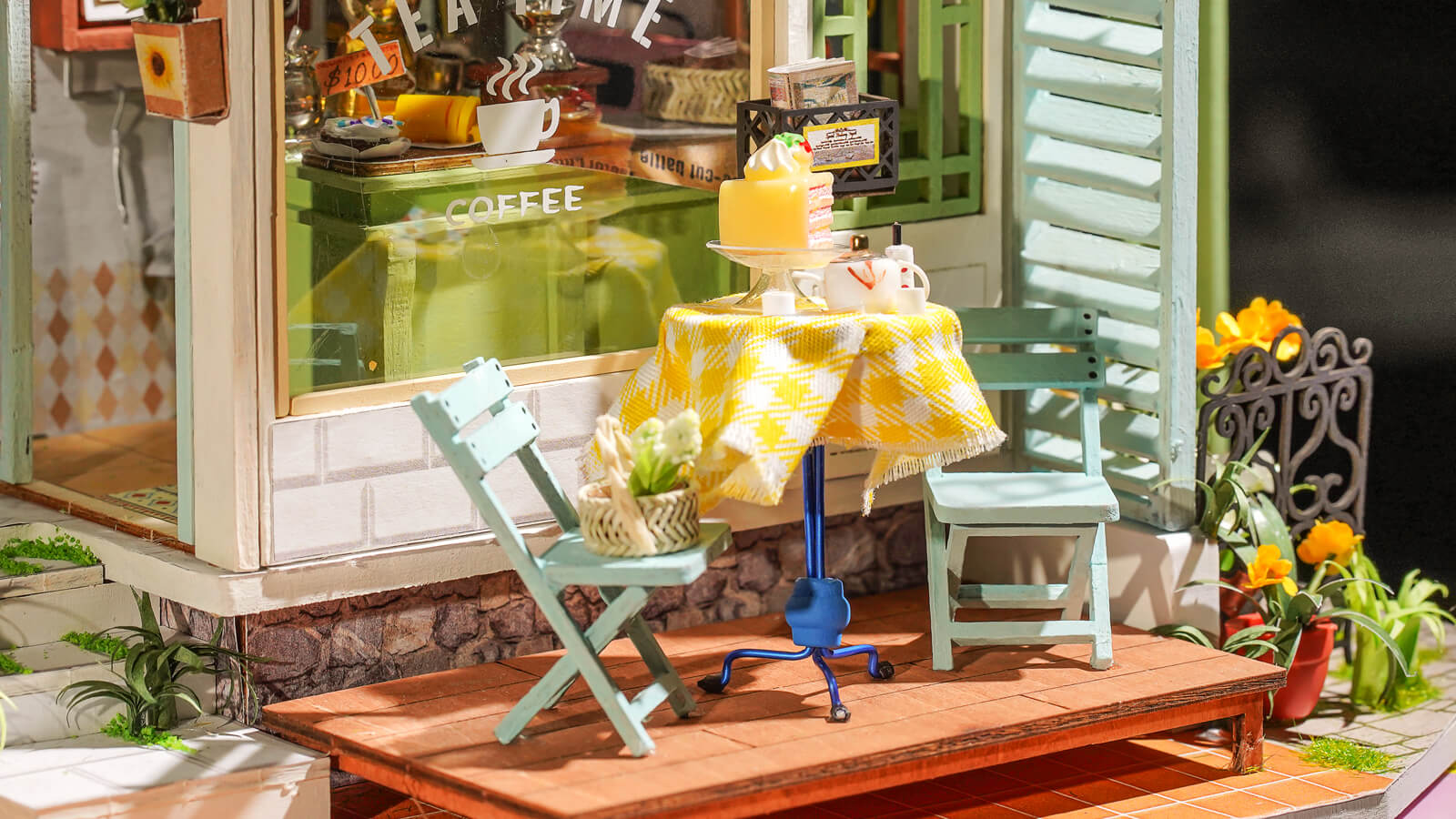 Love afternoon tea love the flowers and sunshine in the store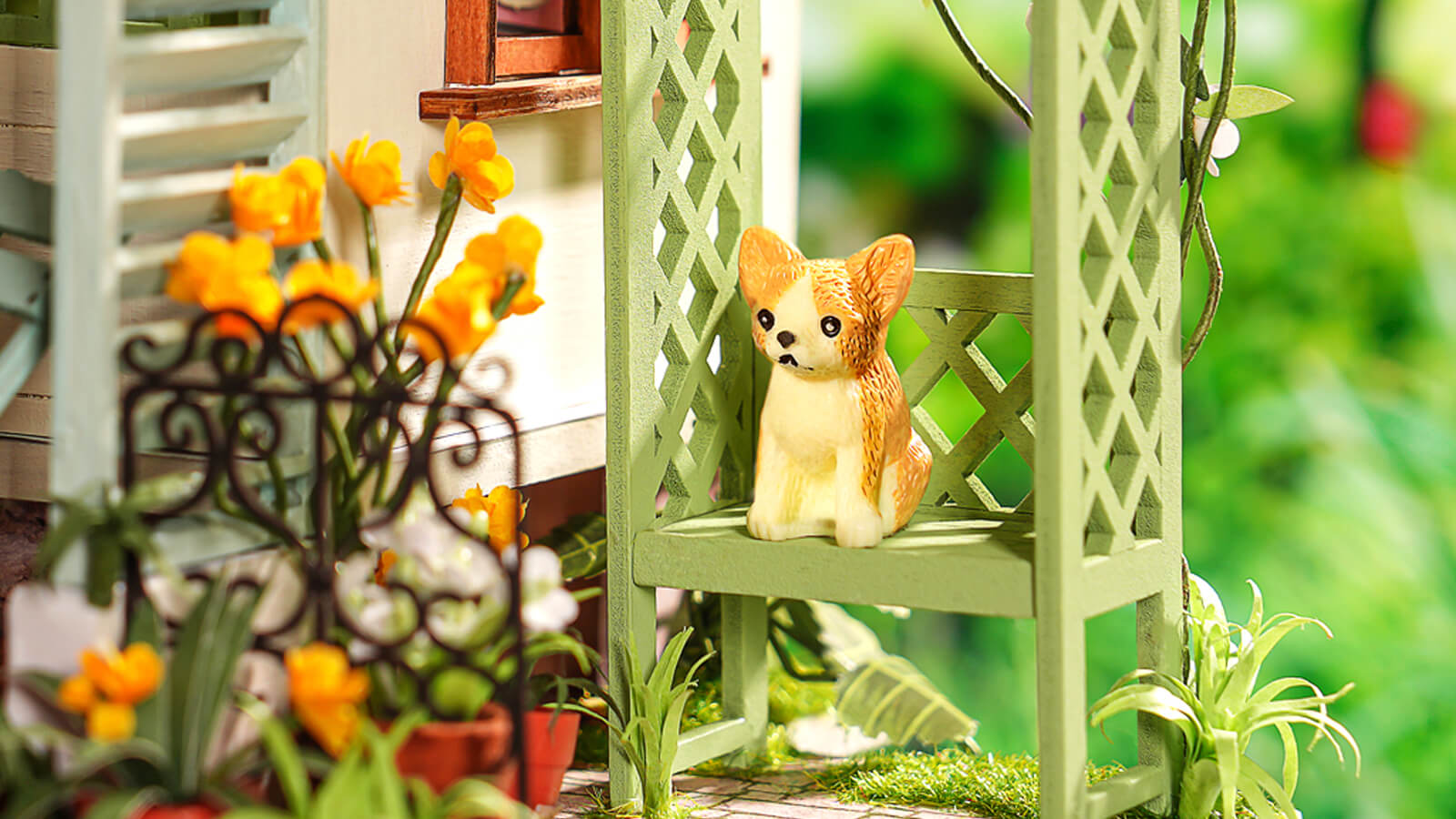 Want to own a dreamy wisteria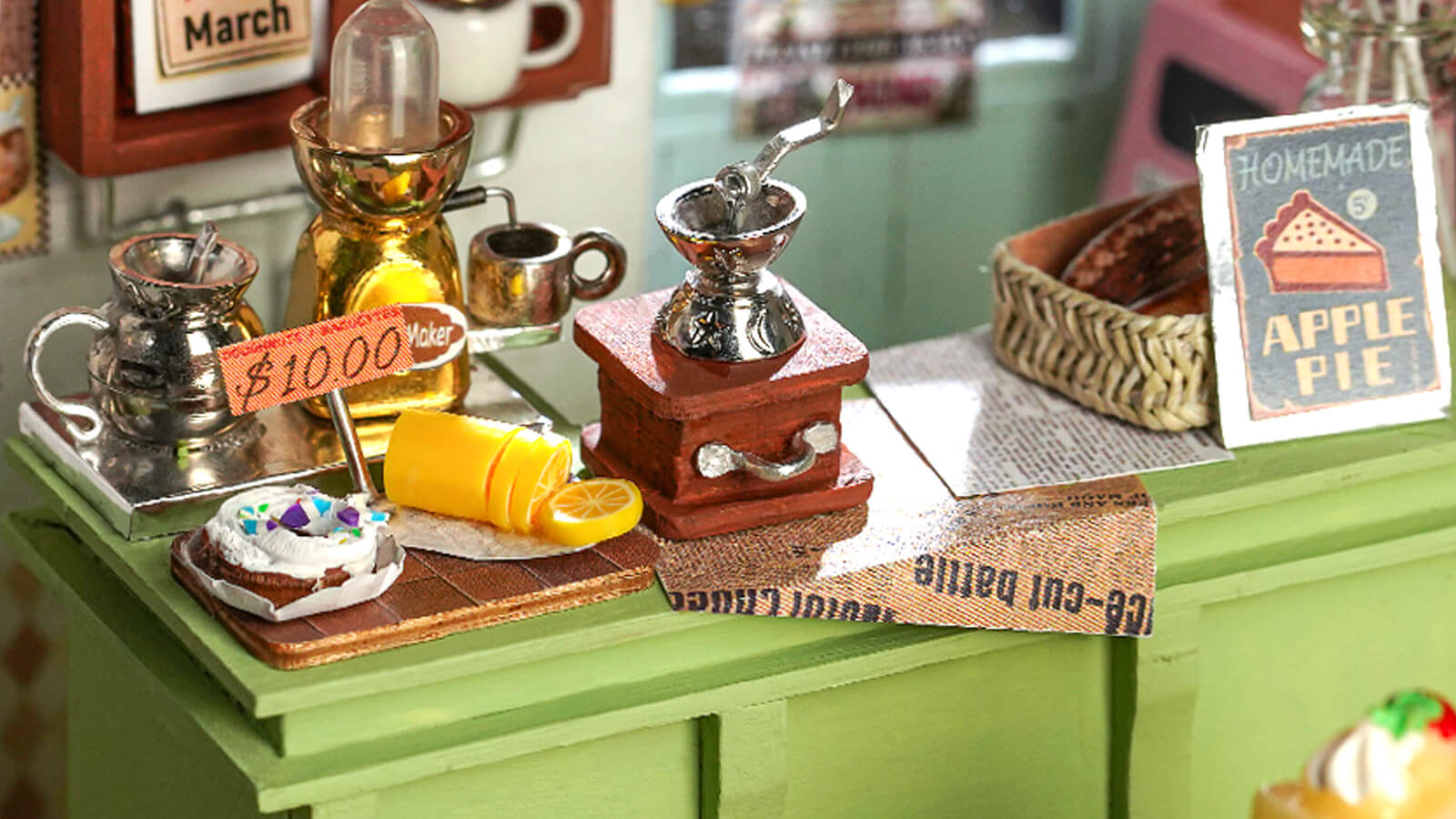 Watch the smell of coffee spread out from the doorway mixed with the aroma of dessert