Robotime-Rolife at House DG149 DIY miniature house kit is an adorable cat house with so much fun. It has three floors in total with bright colors cat face shape and multiple functions for eating drinking and playing. A really suitable place for cats to live in. Meow! It's time for the cats to rule the house!
Battery:LED Light needs two lithium buttoncells excluded- Model: R2032 Diameter: 20MM RT
Includes:Accessories and some tools clear instruction
*Due to customs policy glue battery or pigment may not be included in the package.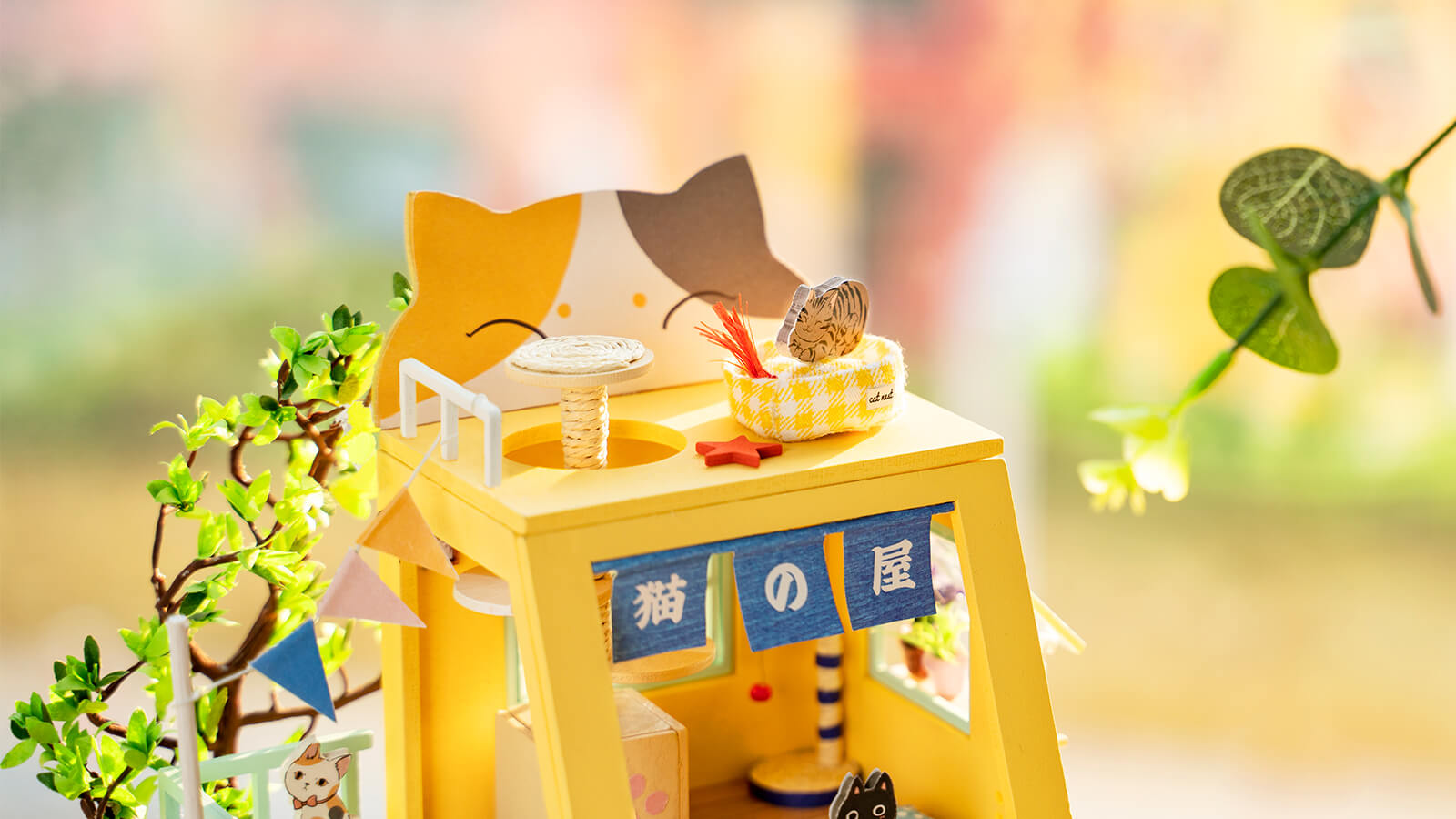 ute smiley cat sign yellow and white checkered round bed this is a cozy home of the civet cat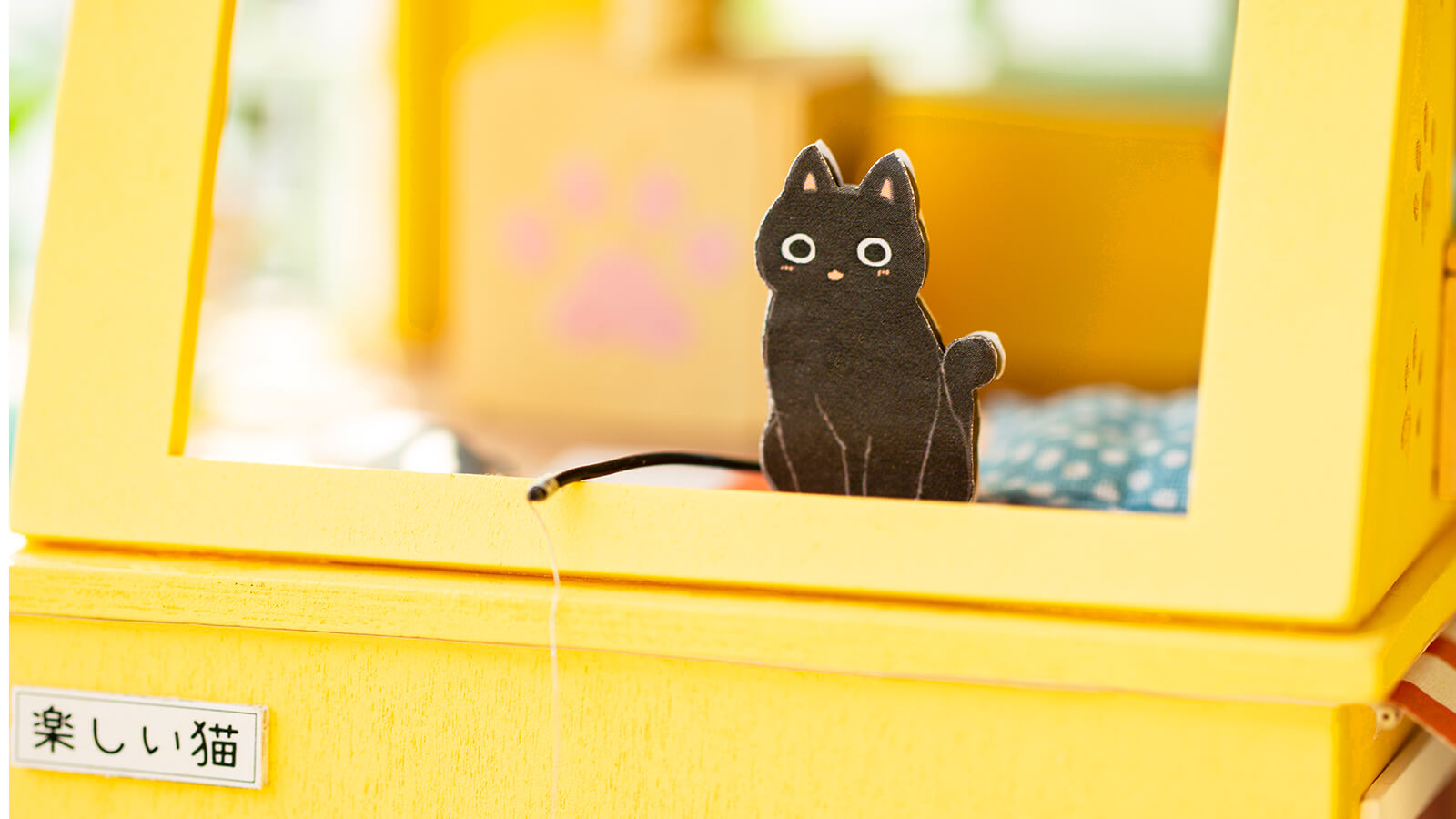 Little black cat meditating and fishing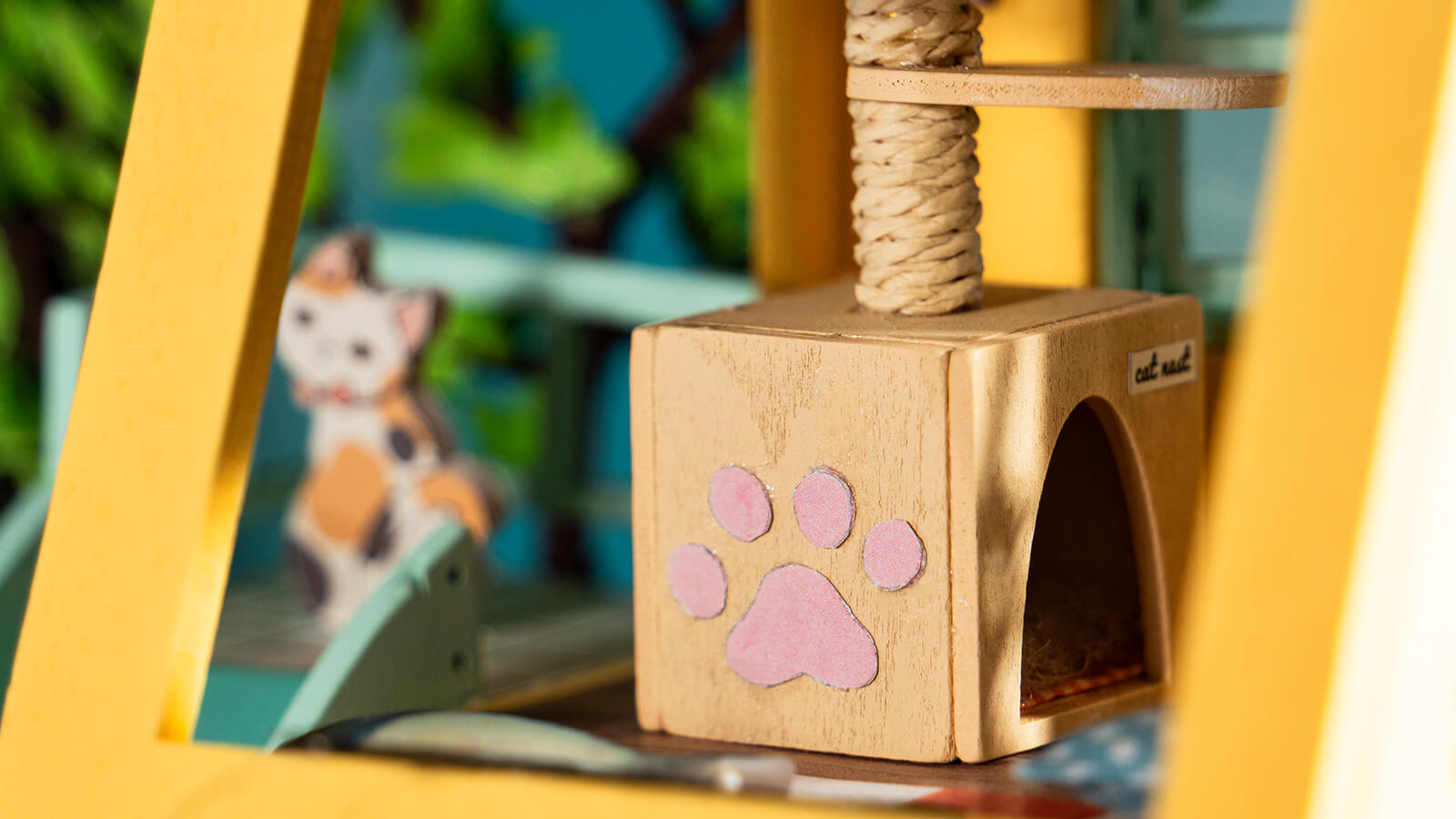 Natural style to create a comforatable leisure time; pink cat paw print a heart-melting style we all love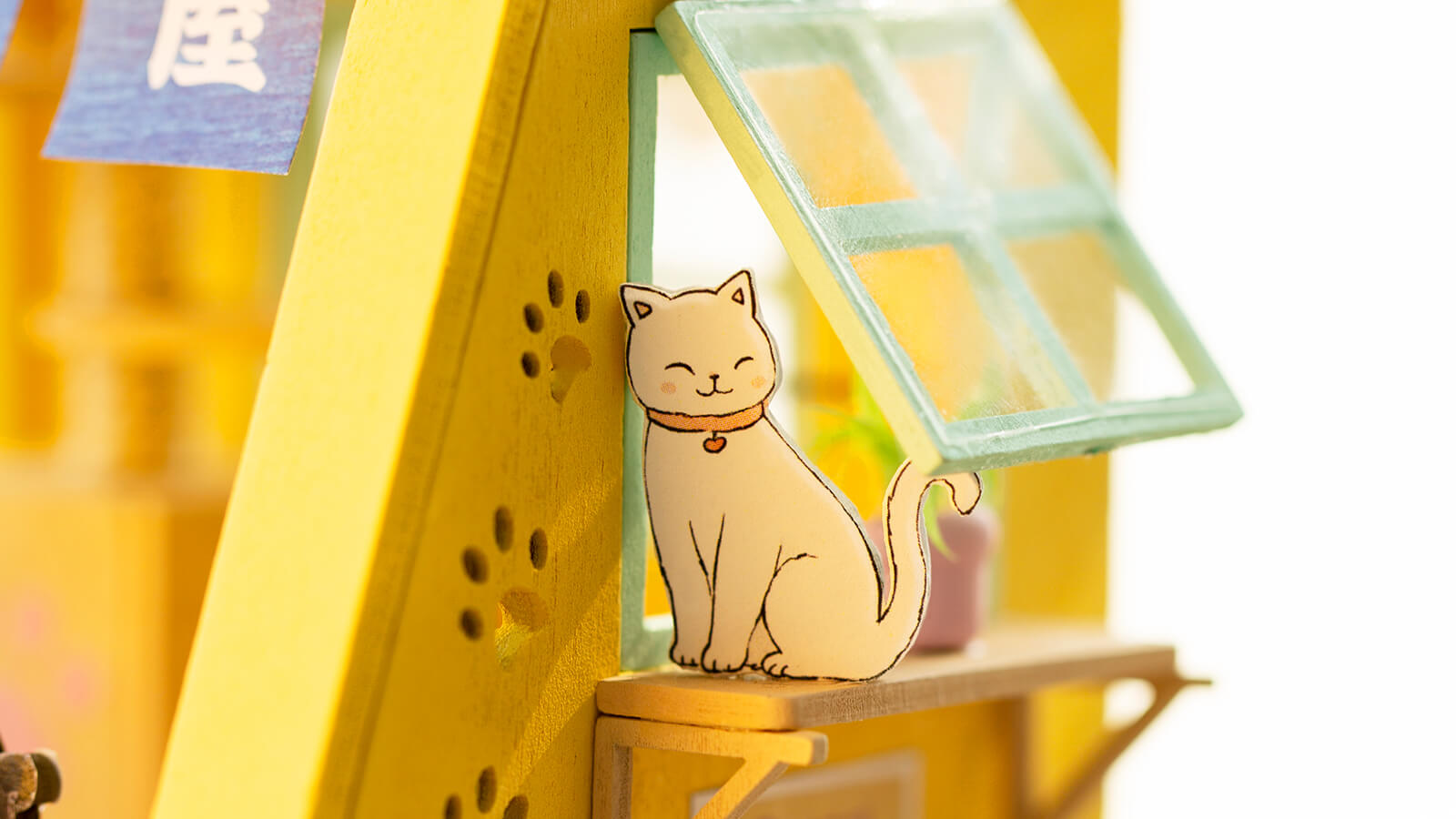 Little white cat opens the window and sits quietly to smell the flowers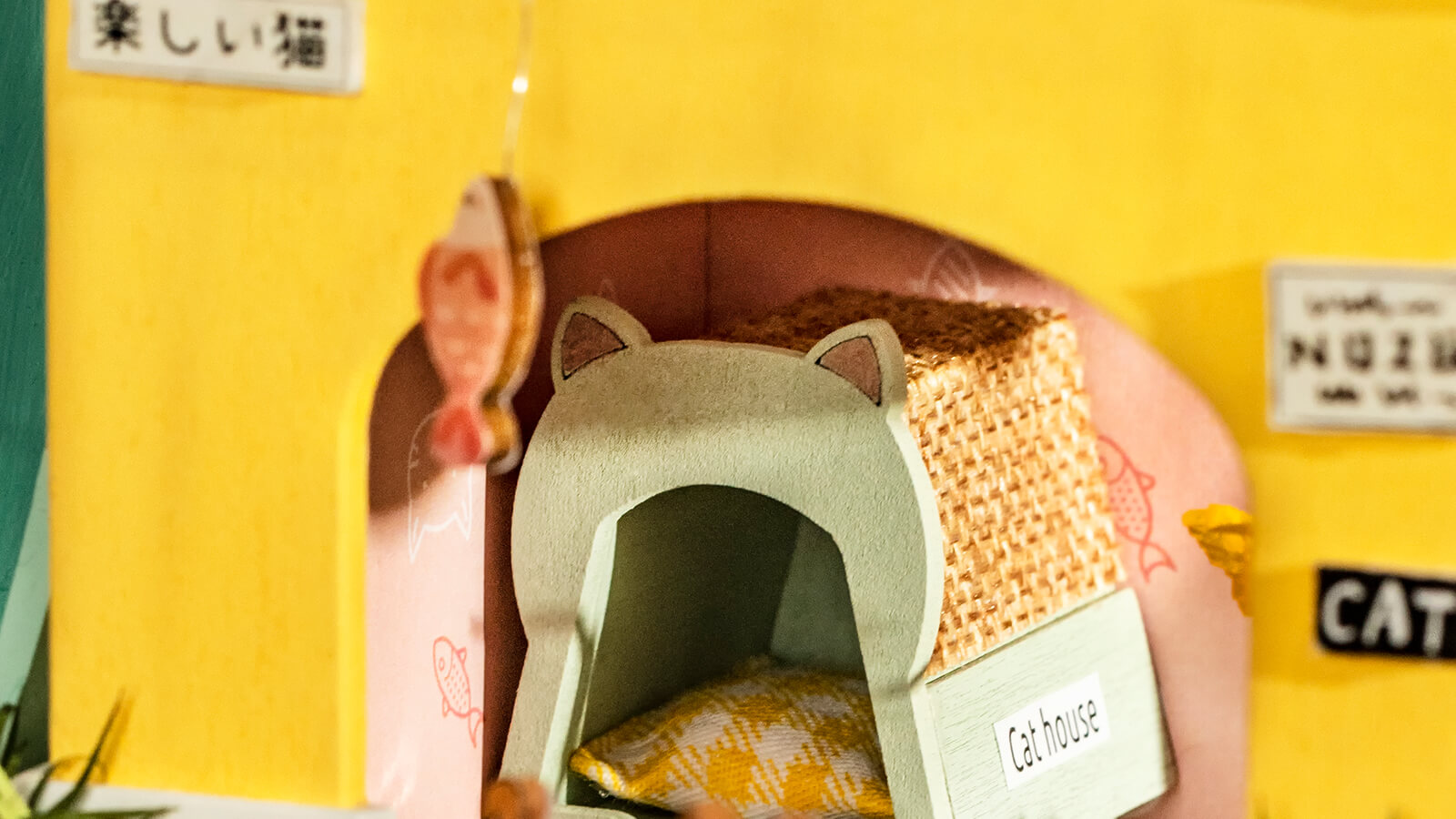 Ear-shaped cat bed playful and cute